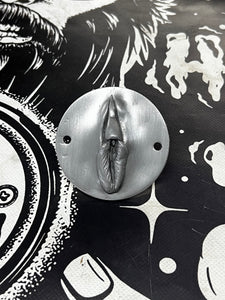 The Whispering eye points cover. 

Impress your mother in law, show it off to your gynaecologist or put it on your bike. 
This Hand sculpted and ColdCast in-house points cover is a real head turner made to fit Cone shovel heads and some Sportsters models. 
Available in stock and ready for domestic and international shipping.